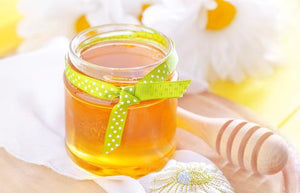 As flowers bloom and the temperature rises, beekeepers and honey producers will be preparing their bee colonies ready for pollination. If you're a keen beekeeper, or are trying to produce and preserve honey for the first time this year, ensuring you have the right equipment is essential – from hive maintenance and safety gear, down to dedicated glass honey jars. Before your bees begin foraging in flowering trees for nectar and pollen, make sure you are well equipped to store your ensuing honey harvest; with our range of wholesale honey jars from Jars Direct. Competition Standard Honey Jars Confident that...
---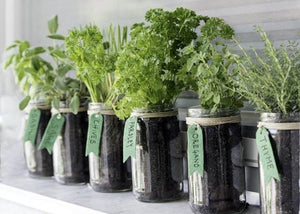 March is here, and with it comes the excitement of Easter and springtime. Many of us will be spring cleaning our homes, adding touches of fresh flowers, and prepping for the Easter season. If you're on the lookout for ways to bring the new life outside into your home, or are simply searching for some DIY Easter gift ideas, our collection of versatile glass jars are ideal for a range of purposes. With a range of shapes and sizes available to suit your requirements, our first-rate glass jars with lids are available to purchase at a discount wholesale rate from...
---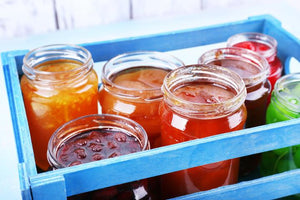 With the renewed popularity for preserving food, households across the country are pickling veg, stewing jams, and crafting their own condiments. If you're looking to hop on this trend, or are a seasoned preserver with a side business, finding the right storage for your wares is essential. Perfectly designed for the effective storage of jams, preserves, pickles and condiments, our range of glass food jars at Jars Direct are available in a variety of shapes, sizes and designs, to suit whatever requirements you have. Wholesale Glass Jam Jars Designed for both those looking to gift their jams, and businesses producing...
---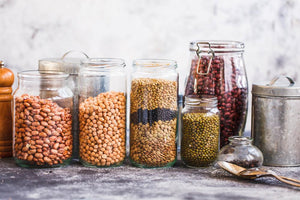 For many of us, the beginning of a new year also brings with it resolutions to keep and habits to change. One of the more common resolutions adopted by people across the country is the drive to tidy our homes, creating better organisational practices – which can only be achieved with the right type of storage containers. Glass storage jars are the perfect solution to having a well-organised home, as well as being the more practical and eco-friendly option when compared to plastic. We stock a wide range of glass storage jars of various shapes and sizes here at Jars...
---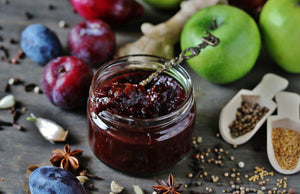 Following the indulgence of the Christmas season, January can leave us with an abundance of leftover food, which can be difficult to know what to do with. Instead of disposing of excess Christmas fruits and vegetables, a fantastic alternative is to create your own delicious winter jams, marmalades and chutneys, stored away to last the year. Here at Jars Direct, we supply an extensive range of glass jam jars and chutney jars, designed to suit the varied needs of individuals and businesses in their preserving ventures. Winter Jams and Chutneys January is an excellent time to turn your leftover oranges...