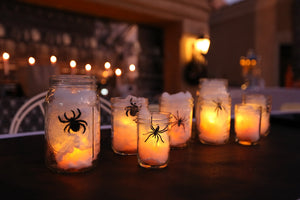 It's October, which means that Spooky Season is here! A fun celebration for both kids and adults alike, Halloween has grown even more in popularity over the past decade or so, with impressive decorations to be found everywhere. This year, why not make your own Halloween decorations, with our huge selection of glass jars available from us at Jars Direct. Versatile, high-quality and available in a range of shapes and sizes, creating the perfect spooky atmosphere in your home or at your planned event couldn't be easier. Here are just some of our ideas for using glass jars for Halloween...
---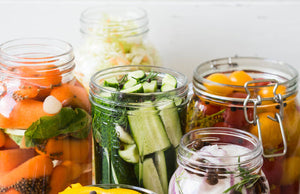 With the cost-of-living increase beginning to impact on the price of food, many people are thinking about ways to reduce their bills and food waste. As well as helping to cut monthly food budgets, reducing food waste is also a way to cut your carbon footprint, with lots of simple changes that you can implement to make this possible. Here at Jars Direct, we've created a list of things you can do to reduce food waste, using just one simple item – glass jars. Recyclable, versatile and available in a range of shapes and sizes, our glass jars are ideal...
---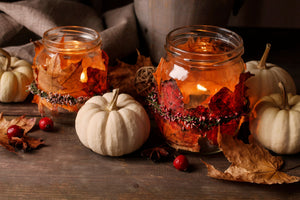 Autumn has arrived, and that means harvest fruit picking, changing leaves on trees, and pumpkins galore. With all the beautiful colours outdoors, there's so much inspiration to be found in this season, whether you're hosting a harvest feast or decorating your home. And bringing the outside into your home couldn't be easier, with our range of glass jars here at Jars Direct. High-quality, recyclable, and beautiful, our jars can be used for a range of different autumnal purposes. Here, we've come up with five different ways that glass jars can be used in the Autumn: 1. Harvest Table Centrepieces One...
---
As the season turns from summer to autumn, fruits are ripening ready for jam making. Deciding on the perfect jars to store your jam can depend on the required size, shape, and occasion the jam has been made for. Here at Jars Direct, we offer a wide selection of jam jars to suit any requirements, whether you need large quantities for a business, or are simply making a small selection of jams for friends and family. Here are the important things to consider when picking the perfect jam jar: Which Shape is Right for Me? When considering which jars to...
---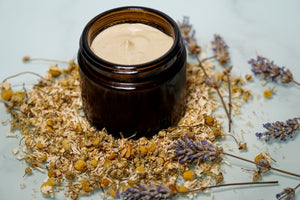 Over the past few years, the world of health and beauty has seen a huge shift in packaging design. Plastic containers are becoming a thing of the past, as companies embrace the 'natural' and make a move towards glass. Heralded in terms of it's environmental benefits, glass is also the material of choice for a range of other reasons in the health and beauty world. Whether you are an independent cosmetics business, or simply looking for a stylish way to store your beauty products at home, Jars Direct have a range of jars suitable for ointments, creams, oils and more....